Local SEO is About Bringing Customers Through Your Doors
83% of U.S. & Egypt shoppers say they used an online search engine before visiting a store. 76% of people who conduct a local search via mobile visit a physical location within a day — and 28% make a purchase during that visit. Local SEO brings real people to your store and delivers the ROI you're looking for .
Best practices of Local SEO for your needs
TEDevelopers Local SEO Services
The Egyptian Developers has been a leading digital marketing agency for 18+ years, and we've adapted our local SEO service alongside industry changes and best practices. Our SEO experts know what it takes to get your company to appear in local business listings, Google Maps and Google SERPs — all within the same SEO campaign.
As a full-service local SEO agency, our strategists and consultants craft campaigns to capitalize on your organization's near- and long-term commercial opportunities, pushing your digital presence forward every day with local SEO that converts.
Here's a quick rundown of expert SEO services you can expect from your our team:
Google My Business optimization.
Local citation management.
Local listing monitoring.
Localized content creation.
Localized site copy refreshes.
Localized metadata analysis and optimization.
NAP (name, address, phone #) verification.
Customer review solicitation and response.
Business directory optimization.
The Egyptian Developers SEO services are fully customizable to your company's unique needs, today and tomorrow. They can be purchased together as part of a larger SEO campaign, or contracted à la carte as needed. Either way, you'll always have a local SEO expert at your disposal.
And as your target demographic, industry or products change, our services evolve right alongside them.
Local SEO is exactly what it sounds like: SEO for a specific geographic region.
Just because it's geared toward a smaller subset of customers does not mean it's less important or time-intensive than a broader SEO campaign. To some extent, every business is a local business, and a Page 1 search result on Google, or better yet, the Local Pack on Page 1, is the best business listing of all.
Local SEO strategy in many respects boils down to optimizing your existing online presence within Google apps and increasing your brand reach across relevant local directories.
As the majority of commerce migrates to the web, your company's digital footprint is even more important than its physical storefront. Local SEO boosts your organization's online visibility so leads are continuously in touch with your locations, products, services and differentiators.
Increased local organic traffic to your site leads to increased foot traffic through your front door — or increased on-site conversions.
You can think of local SEO as being everywhere your local customers need you to be — all at once.
With The Egyptian Developers, your potential
customers have never been
so within reach.
____________
Local SEO Expertise and Support
SEO is really an omnichannel initiative, especially in the local realm.
Signals from social media, backlinks and online business directories all influence SEO results, which means you need an SEO firm that's versed in many marketing disciplines. That includes the strategy to plan campaigns, the coordination to execute on them and the talent to see your projects come to life — all in one local SEO package.
The Egyptian Developer's SEO expertise is complemented by technical support from our web developers, ideation and creation from our multidisciplinary creative departments and end-to-end accountability from project managers.
Our local SEO marketing services are organized and run by an in-house team so you can access strategy, assets and analytics through a single point of contact across the entire spectrum of your SEO package.
With The Egyptian Developers, there's no need to juggle multiple vendors, outsourced contractors or unvetted freelancers — everything's done in a cohesive, collaborative workflow you can trust. You'll work with a dedicated SEO expert who can guide your strategy in the right direction.
With The Egyptian Developers, your potential customer has never been so within reach.
We take a methodical, data-backed approach to engineering SEO victories, and that often starts with optimizing your brand across Google's suite of interconnected applications.
Google automatically exports the business data from your Google My Business account to a number of other important online marketing channels, including:
Google Maps.
Local 3-packs.
Knowledge panels.
Google Posts.
Mobile SERP carousels.
That said, the proper transfer and population of this information — addresses, services, etc. — is only possible if your Google My Business profile is appropriately claimed, set up and optimized.
With The Egyptian Developers, every Google SERP effectively serves as the front door to your business. When searchers need you, they find you.
Local SEO Ranking Factors
Organic SEO ranking factors have an enormous impact on whether your company is visible online and how much traffic you can expect to generate.
While the core tenets of SEO apply in principle, local search follows subtly different practices because the ranking factors in play are weighted differently in the eyes of search engines.
Industry studies have shown that the top local SEO ranking factors that should influence your marketing campaigns are:
Google My Business signals: 7%
Customer review solicitation and response.
Local SEO services must be tailored to user experience because customer reviews and social commentary have an outsized impact on your site's ranking potential. In terms of local SEO best practices, the above ranking factors are a great base on which to build your next campaign.
Local Marketing for a Local Market
The Egyptian Developer's local SEO work increases your presence in search, in local listings and in online directories of every kind.
For brick-and-mortar shops with one storefront, your potential customers may be the local foot traffic outside your door. For digital-first stores, your chief audience may be anyone querying search engines with local phrases or questions.
To earn the attention, trust and authority of your local market segment, TEDs SEO experts capitalize on any and all local citations we find across the web. Those citations often come from online directories like:
LinkedIn Company Directory.
Our local SEO marketing services put your business front and center — in both the physical and digital realm — creating a branded, widespread customer experience for your local marketing niche.
How Local SEO Fits
With Other SEO Campaigns
Local SEO isn't an isolated effort. It can (and should) be combined with other digital marketing tactics, as well as larger SEO campaigns that target audiences in different geographies, markets or stages of the sales funnel.
The Egyptian Developer's specialized approach to content marketing and SEO is agile enough to keep pace with changing Google algorithms and customer expectations. And that means developing optimized strategies for your business as it undergoes any transitions, interruptions or expansions.
As such, your company may need to tap into SEO services outside of or in addition to local SEO — and we've got you covered.
The Egyptian Developer's SEO experts engineer bespoke campaigns for: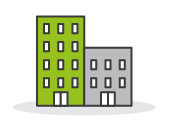 Regional SEO:
Region-specific organic content creation.
Geo-targeted long-tail keywords.
High-value link building.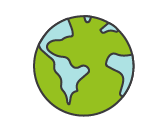 International SEO:
Multi-national content creation.
Language localization.
Multi-domain and multi-site management.
Global keyword research.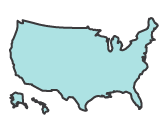 National SEO:
Broad, location-agnostic keyword ranking.
Featured snippet optimization.
Enterprise-level link building.
Multi-site, multi-brand management.
Advanced audience segmentation and list building.
We also work laterally across many different content formats and technical disciplines, providing:
On-page SEO.
Off-page SEO.
Technical SEO.
Video SEO.
Mobile SEO.
Voice SEO.
E-commerce SEO.
If you need search engine optimization, you've come to the right place. There's no such thing as an SEO service that we don't offer.
Traditional SEO companies may only be proficient in old-school SEO and nothing else.
We're not a traditional SEO company. At TEDs, SEO strategies can be localized, but their results are supersized. Furthermore, we can simultaneously act as your local SEO company while also working on your national or global search campaigns. In other words, we're the only SEO company you need.
Up and down the sales funnel, and throughout the customer journey, your dedicated team drives results regardless of scale. From conception to creation to conversion, the full lifecycle of your digital marketing is optimized for the qualified leads you intend to earn. This translates to cold, hard ROI.
Meet with a The Egyptian Developer's local SEO consultant to start getting the local results your business needs.
Tell Us About Your Project
Let us help you get your business online and grow it with passion.