Video has come a long way since killing the radio star.
93% of brands acquire customers with video on social media. Video ads are the No. 1 way consumers discover new brands. And 84% of consumers say a brand's video has convinced them to buy a product or service.
Still, think you can compete without video?
Video Marketing Services: The Egyptian Developers Approach
Brand videos are powerful tools for any content strategy. They show your potential customer your company's expertise, effectively communicate your brand message and can increase overall brand recognition. Here's how The Egyptian Developers handles the video creation process:
As a full-service digital marketing agency, The Egyptian Developers has the in-house talent to plan video marketing campaigns, create educational and promotional videos, and leverage social media, YouTube and other distribution channels to ensure your audience finds your videos.
Local SEO is exactly what it sounds like: SEO for a specific geographic region.
Just because it's geared toward a smaller subset of customers does not mean it's less important or time-intensive than a broader SEO campaign. To some extent, every business is a local business, and a Page 1 search result on Google, or better yet, the Local Pack on Page 1, is the best business listing of all.
Local SEO strategy in many respects boils down to optimizing your existing online presence within Google apps and increasing your brand reach across relevant local directories.
As the majority of commerce migrates to the web, your company's digital footprint is even more important than its physical storefront. Local SEO boosts your organization's online visibility so leads are continuously in touch with your locations, products, services and differentiators.
Increased local organic traffic to your site leads to increased foot traffic through your front door — or increased on-site conversions.
You can think of local SEO as being everywhere your local customers need you to be — all at once.
Video Marketing Statistics Show Real ROI
Video content is as easy to watch as it is to share on social media or embed in a landing page or blog post. It can be consumed across platforms – on desktop or on mobile devices, on Android and iOS, at work or at home. It can convey complex information in a visually compelling and highly entertaining format.
This versatility is just partly why 91% of marketers view video as a mainstay in their marketing strategies.
The ROI speaks for itself:
95% of businesses say video helps people better understand their offerings.
87% of marketers say video has helped them increase their traffic.
83% of marketers say video has contributed to lead generation.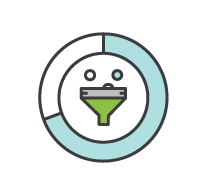 89% of marketers report positive video ROI.
More than 55% of consumers say they've watched video while shopping in-store.
95% of video marketers say they plan to maintain or increase their spend on video.
At The Egyptian Developers, we use video at every stage of the sales funnel because it's the most efficient, effective way to convey messages, illustrate complex ideas, persuade stakeholders and bring your brand to life.
Video Production Service Options at The Egyptian Developers
Video marketing is an imperative in a search engine-driven world. Videos that engage viewers, keep them on the page and solicit social sharing rank higher. And each video you produce increases the number of indexable webpages in search engines, enabling stronger search presence and putting a visual, compelling face to your content.
With the right video strategy, these assets can improve your: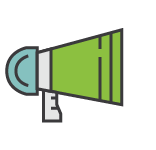 Brand Awareness
Media-rich content gets you seen and heard.
Social Engagement
Followers and subscribers are more likely to share powerful videos.
Brand Trust
Your brand can build trust and loyalty with the human touch of video.
Organic Ranking
Videos embedded in your content will help it outrank competitors' pages.
Mobile Optimization
Videos optimized for mobile make your content functional across devices.
Conversion
Video content is a way for your brand to reach prospects, qualify leads and convert buyers.
Customer Loyalty
Explainer videos and tutorials help existing customers maximize the value of your products and services.
Our digital marketing experts can assist in formulating a video distribution and promotion strategy that works to achieve all of these goals.
Tell Your Story
Marketing is more than data and dollar signs. It's a podium for communicating who you are, what your company values and how you conduct business. Every brand story is unique. Your narrative is a differentiator, and our animators, producers, videographers and editors tell the story of your products, services, customers and corporate identity.
Our video production services capture the personality, emotion and value behind your brand, and transfer it to the screen. These characteristics – represented visually – prompt buyers to flock to you, vendors to partner with you and customers to stick with you.
Video marketing is an immersive, interactive experience that leaves a lasting impression.
What mark will you leave on viewers?
Your Vision in Motion, Your Brand in Action
Have an idea? We bring it to life. Not sure where to start? Your dedicated video services team works directly with your company to understand its brand, its vision and its future. We develop custom video solutions that serve your needs and marketing goals. Lights, camera, convert.